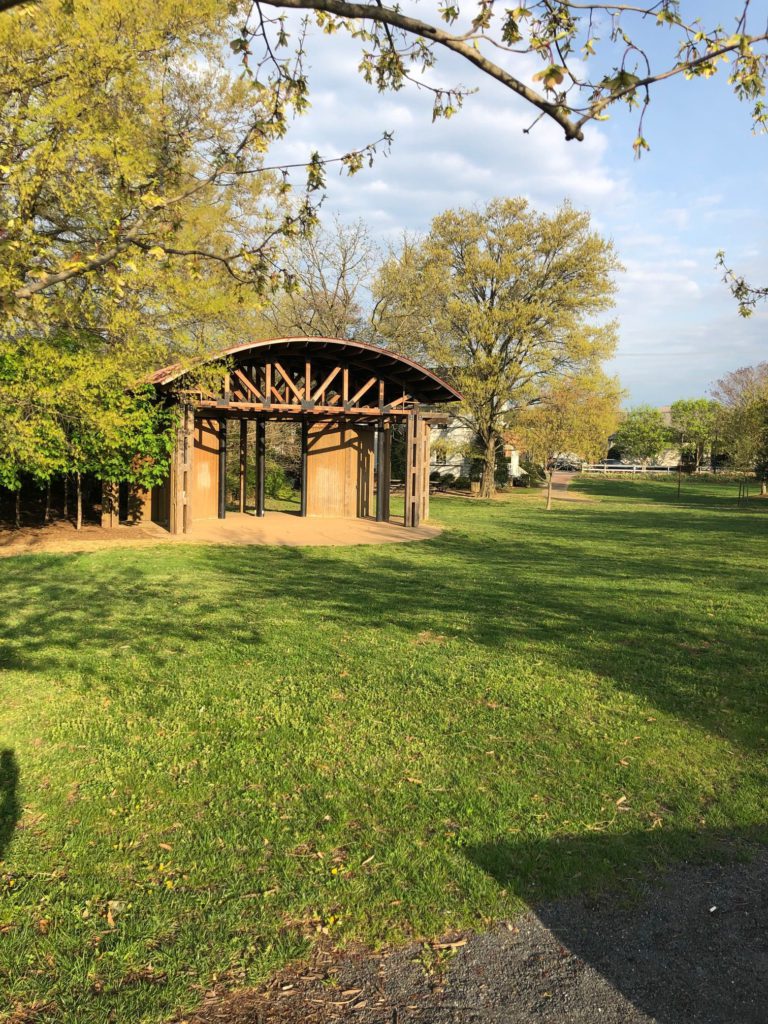 Vienna Town Green (144 Maple Ave E)
The Vienna Town Green is in the heart of Vienna and is one of the town's most frequented gathering places for various musical and other live performances. The Town Green is featured prominently on Maple Avenue between Center Street and Park Street and plays host to concerts, picnics, children's activities and community exhibitions. The Freeman House and historic Church Street are directly behind the amphitheater on the Vienna Town Green and the original Vienna library and WO&D Trail form the side borders of this ~2.25 acre gathering place.
The Town Green is beautifully maintained and well known for its seasonal flower displays and impeccable lawn areas.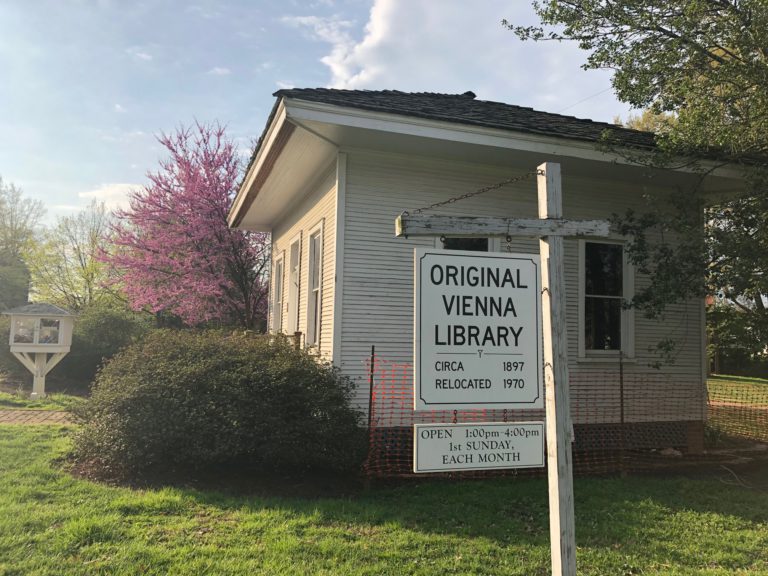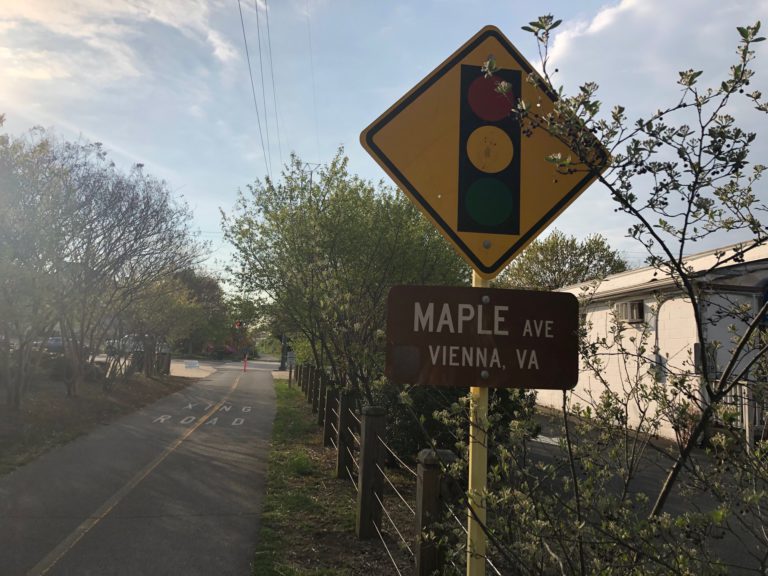 We love the fountain situated front and center on the Maple Avenue. It's a poignant memorial to our nation's veterans.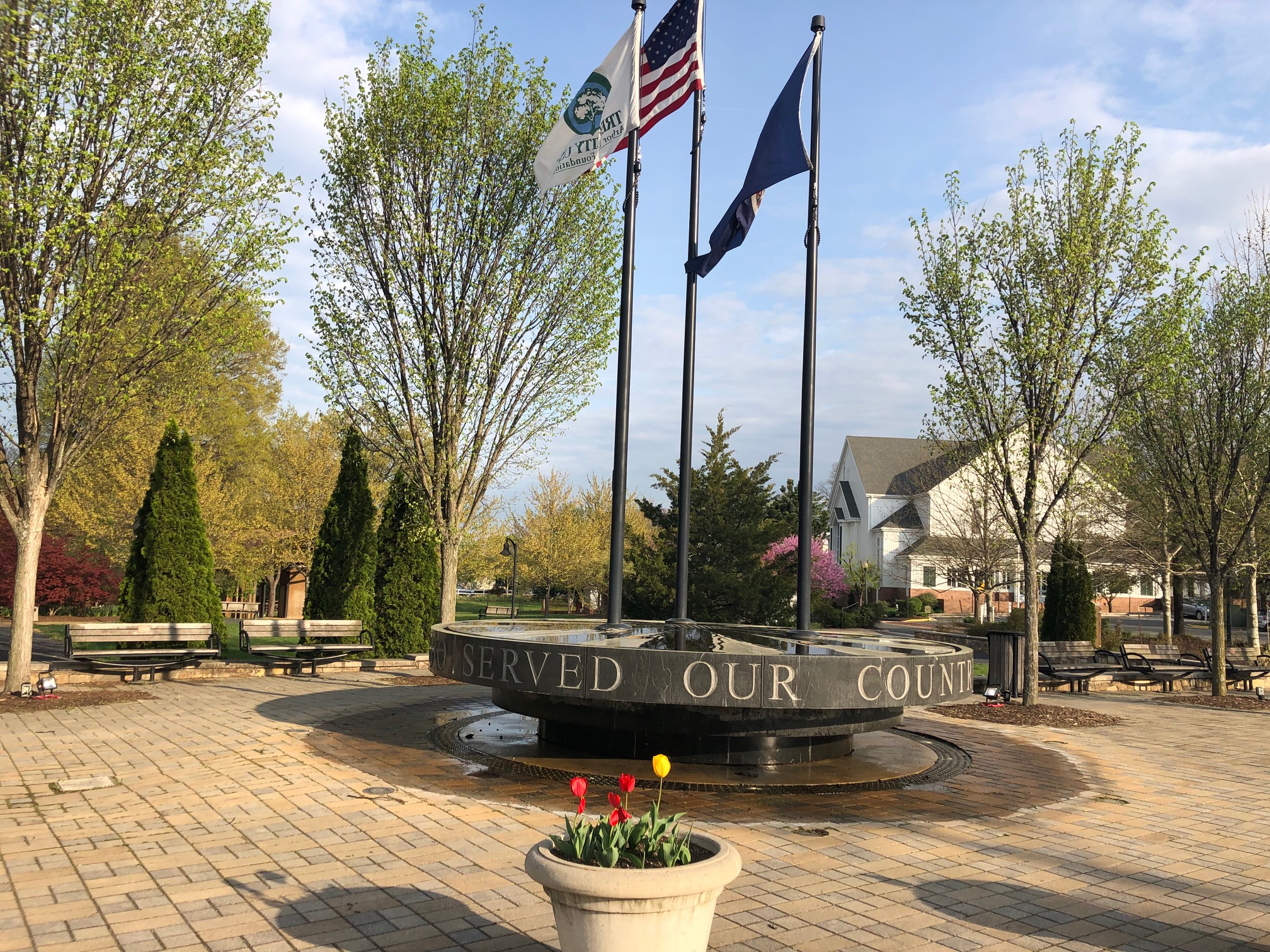 Take time to enjoy Vienna from one of the benches – including a painted one this Spring.
Restrooms and water fountains are available as well.
Some of the 2019 Summer Activities that will be held on the Vienna Town Green include:
Vienna Idol Finals
Friday June 7th / 6pm
Vienna Idol is a music competition to showcase local talent and raise money for the Khristin Kyllo Memorial Fund. Come see which of our local musicians will take home the 2019 title!
Summer on the Green – Friday evenings at 6:30 pm
Spend Friday evening with friends and neighbors enjoying musical performances on the Town Green. Bring chairs, blankets, picnics, but no alcohol please. We recommend that pets stay home.
June 7, 14, 28
July 5, 12, 26
August 2, 9
Kids on the Green – Tuesday mornings at 10 am
A variety of children's performers will have you toe-tapping, singing along, and ooohing and awwwing.
July 2 – August 20
Stories, Songs, and Sprinklers – Wednesday afternoons at 1 pm
Historic Vienna, Inc. invites children to enjoy story time, a few songs, and then some splash time playing in sprinklers. Meet behind the Little Library.
June 26 – July 31
Free Yoga & Other Exercise Classes with Grass Roots Fitness – Wednesday evenings at 7 pm
Join the Grass Roots Fitness team for Yoga on the Vienna Town Green Wednesdays this summer!
We will offer Vinyasa yoga and Body Fusion classes at 7:00p.m.
Please bring a mat and water.
You must sign up online to attend this class. Use the registration link on the date(s) you'd like to attend.
https://grassrootsfitness.org/
May 29 – Aug 21
All activities are free.
In the event of rain, please call the weather line at 703-255-7842 or the Vienna Community Center at 703-255-6360 at least two hours before the event.